Nowhere 2020 Prizes & Opportunities Schedule
Specifics for each event will be listed below this calendar as they go live. Read our general guidelines, applicable to every contest, here.

Subscribe to the Nowhere Writers' Room newsletter.
January 15, 2020, to February 29, 2020: The Nowhere Emerging Travel Writers' Prize [CLOSED]
March 1, 2020, to July 15, 2020: The Nowhere Spring Travel Writing Prize [CLOSED]
July 16, 2020, to September 30, 2020:  Open Call: Words
October 1, 2020, to November 20, 2020: The Nowhere Fall Travel Writing Prize
Year-round:  Open Call: Photography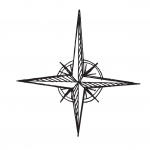 Spring 2020 Travel Writing Prize
This contest is now closed. Many thanks to the overwhelming number of entrants—we look forward to reading each piece and to announcing the winner and finalists as soon as we can. Please allow approximately twelve weeks for judging.
If you'd still like to submit your work to Nowhere, please visit our page for Open Calls.
---
2020 Nowhere Emerging Travel Writers' Prize
Congratulations to Elizabeth Muntean for winning our inaugural Emerging Travel Writers' Prize! Elizabeth won $500 for her nonfiction story, "Peace with the Devil." We extend a warm congratulations to our finalists as well, whose work also will be published in Nowhere in the upcoming weeks:
Mahni Dare, "From Red Centre to Rednecks" (nonfiction)
Skye Kuppig, "The Coast of the Gods" (nonfiction)
Jenna McClelland, "Maelströms" (poetry)
Grace O'Donnell, "A Break to Büyükada" (nonfiction)
Trevor Ritland, "Frontera" (essay)
Joanie Schirm, "China, Through the Wandering Eyes of a Czech Jewish WWII Refugee" (nonfiction)
Kathryn Stam, "Elephant Crush" (nonfiction)
---
Fall 2019 Travel Writing Contest
Congratulations to Christopher Fenton for winning our Fall 2019 Travel Writing Contest! Christopher won $1,000 for his nonfiction story, "Stoian." We extend a warm congratulations to our finalists well, whose work also will be published in Nowhere in the upcoming weeks:
Robert Andersen, "Mare Nostrum" (essay)
Maeve Bruce, "The Long View" (nonfiction)
Tim Hannigan, "A Border Incident" (nonfiction)
Bob Kunzinger, "Exiles and Dissidents" (nonfiction)
Linda Parsons, "Cuba Suite: Five Poems" (poetry)
Pamela Manché Pearce, "Blue Crete II" (nonfiction)
Don Schofield, "After the Firestorms" (poetry)
Diane Simmons, "Principles! You're Making a Killing on Them!" (nonfiction)
Alan Sincic, "The Harvest" (fiction)
Natalie Wang, "Mindgames" (fiction)
Sharon White, "Sightings" (essay)
---
Spring 2019 Travel Writing Contest
Congratulations to Anna Kortschak for winning our Spring 2019 Travel Writing Contest! Anna won $1,000 for her story, "History Lessons." We extend a warm congratulations to our finalists well, whose work will be published in Nowhere in the upcoming weeks:
Allison Adair
Sofia Batchelor
Mark Burgess
Suzanne Frank
Genni Gunn
Richard Hague
Johnny Kane
Kevin King
Travis Nagy
I. L. Sherman
Lucretia Stewart
---
Fall 2018 Travel Writing Contest
Congratulations to Stacey Engels for winning our Fall 2018 Travel Writing Contest! Stacey won $1,000 for her story, "Pompeii '87-'01-'17." We also nominated the piece for a 2020 Pushcart Prize and The Best American Travel Writing 2020. We extend a warm congratulations to our finalists well, whose work will be published in Nowhere in the upcoming weeks:
Shawn Allen
Matthew Di Paoli
Michael Fischer  (nominated for a 2020 Pushcart Prize)
Richard Hague  (nominated for a 2020 Pushcart Prize)
Robert Howe
William C-F Long
Lou Morrison (nominated for a 2020 Pushcart Prize and The Best American Travel Writing 2020)
Alison Morse
Cherene Sherrard
Rob Magnuson Smith  (nominated for a 2020 Pushcart Prize and The Best American Travel Writing 2020)
Kelly Watt
---
Spring 2018 Travel Writing Contest
Congratulations to Patricia Striar Rohner for winning our Spring 2018 Travel Writing Contest! Patricia won $1,000 for her story, "A Day in Crown Heights." We extend a warm congratulations to our finalists well, whose work will be published in Nowhere in the upcoming weeks:
Brandon Cook
Margaret Hedderman (nominated for he Best American Travel Writing 2020)
Jamie Shrewsbury
Alise Caroline Wascom
---
"This Land Is…" Travel Writing Contest
Congratulations to McKenzie Long for winning our inaugural contest supporting public lands! She takes home $250 for her story, "The Alphabet Effect." Hats off as well to our finalists, each of whom has won an America the Beautiful National Parks & Federal Recreational Lands Annual Pass, valued at $80, and whose work will appear in Nowhere in the coming weeks:
Sarah Booher
Blaire Briody
Justin Florey
Chris Waltz
---
Fall 2017 Travel Writing Contest
Congratulations to Kelsey Camacho for winning the Fall 2017 Travel Writing Contest! Kelsey won $1,000 for her story, "Gå Fram." We also congratulate our finalists, whose work will appear in Nowhere in the coming weeks:
Michael Boushee
Jane Breakell
Linda Dittmar
Susanna Forrest
Russell Helms
Marya Hornbacher
Susan Roether  (nominated for a 2020 Pushcart Prize)
Honor Vincent
Marjory Woodfield
Courtney Zoffness
---
Spring 2017 Travel Writing Contest Winners

Congratulations to Piers Smith for winning the Spring 2017 Travel Writing Contest! Piers won $1,000 for his story, "Walk Like an Egyptian." Congratulations also go to our finalists:
Diana Spechler
Beejay Silcox
Marion Pont
Kathryn Paulsen
Dominic Gerard
---
Fall 2016 Travel Writing Contest Winners
Big congrats to David Zoby for winning the Fall 2016 Travel Writing Contest! David won $1,000 for his story, "Some Vague Stars to the South." Congratulations also go to our finalists:
Jessica Lipnack
Hillary Kaylor
Anna Wallace-Thompson
Alia Volz
---
Spring 2016 Travel Writing Contest Winners
Congratulations to Richard Hague for winning the Spring 2016 Travel Writing Contest. Richard won receive $1,000 for "A Day and a Night on the Late Big Bone." Also, congrats to the following finalists, whose stories also will appear in Nowhere:
Katie Leonard
Kali VanBaale
Amalia Gladhart
Pamela Dae
Christopher Scott
Lara Tupper
Maggie Pahos
Andrew Wailes
---