Best Travel Blogs 2014, National Geographic Traveler
2013 Lowell Thomas Silver Medal | 2013, 2015 Best American Travel Writing
"Nowhere's pages are full of the kind of stories mainstream travel magazines insert as an afterthought, a brief and rare glimpse into the traveler's inner journey reflected through the exterior trip." The Review Review
"A welcome departure from straight travel reporting," Fathom.com, Best Travel Websites 2014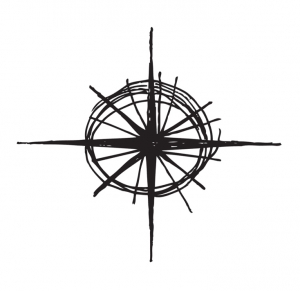 Nowhere has been everywhere since we launched in 2008. We started as a simple website that published literary travel writing—which to us means narrative with a strong sense of place, character or time. We ran stories about the longest sea voyage in history, living on a farm in Tuscany and kidnappings in Libya. In 2010 we migrated to an interactive—and paid—iBook with slideshows, audio clips, movies and maps and in 2012 we published the magazine using a new HTML5 platform. Throughout it all, the lasting lesson that we learned about digital publishing was that everything changes—every day. So once again, we are changing with it.
The nature of most media outlets is to grow. But with growth often comes a dilution of the message, the mission, the power of the images and words. Our mission is not to grow. It is to create and tell stories from far-flung places around the world. With this redesign of Nowhere, that's exactly what we set out to do.
From here on out, all that Nowhere has to offer can be found on one domain. This one, right here. Every week we will publish a feature-length story, photo essay or film that will delve into a new corner of the planet. We spent months creating what we think is the perfect reading template—just enough media to enhance the story, but not too much to distract. We designed a new logo, new fonts and style sheet. We have new photographers, writers and filmmakers and will be showcasing their work in the coming months.
The new Nowhere works on all devices, so open it wherever you are. We cataloged and plotted hundreds of stories on a new map so you can read about where you are, or where you're going. In an age when stories are getting shorter and content dumbed down, we are taking a different path. Expect long features about places you have never heard of, photo essays of how life really is away from tourist destinations and first-person testimonials of what life is like in another country or culture. Do not expect reviews of where you should spend your money or guidebooks about how to spend your day.
Our goal is to surprise you every week. As travelers, we thought you would appreciate that. So be sure to check back and see what we're up to.
---
Editor
Art Director
Sara Fox
Managing Editor
Kim Stravers
Contributing Artists
Mark Adams, Orien McNeill, Chloe Swantner, Swoon, Andy Foster, Sean Havey, Giovanni Lafrate, Robyn Hasty, Daniel Tepper, Heidi Tullman, Marie Lorenz
Contributing Writers
David Jennings, Bill Berkson, Franks Bures, Drew Bratcher, Alan Bernheimer, Andrea Bolt, Dave Eggers, Amanda Gary, Susan Harlan, Todd Pitock, Hannah McBride, Franklin Price, Arthur Bradford, Larry Fagin, Nick Flynn, Josip Novakovich, Will Oldham, Ron Padgett, Jenni Quilter, David Quammen