I went to Pigeon Forge, Tennessee, for Thanksgiving, but it was already Christmas there.
To enter this town is to leave the natural world behind. I drove along a two-lane highway, through the Great Smoky Mountains, under trees that stretched over the road like grasping gray fingers. Tourists stood in piles of fallen leaves, taking pictures of vistas. And then, I entered an unnatural world: the town's main thoroughfare, lined with pancake houses, motels, a Wild West town (Gem Mining!), Biblical Times Dinner Theater, the Empire State Building (with King Kong), two Cracker Barrels, and signs for zip lines, rafting, horseback riding, and Dollywood.
It was a place that embraced artifice, a parade of ersatz worlds designed to overwhelm and awe. As I drove into town, I saw a huge holiday light-up recreation of the Old Mill, a local restaurant and "general store," up on the side of a mountain. This main street had been transformed into Mother Goose's Fantasy Land. I passed the Dish Running Away with the Spoon and Hickory Dickory Dock. It was early evening, and the motels were just starting to turn on the lights for their own Christmas scenes: nativities, trains, and enormous ornaments.
The traffic moved forward slowly but steadily, and holiday visitors made their way to their temporary homes: motels in the style of old log cabins or tropical islands, some with pools and water slides. Signs out front read: NO VACANCY and AMERICAN OWNED.
The destination for some of these travelers was the Incredible Christmas Place, across the street from The Inn at Christmas Place, and I, too, had come to see Christmas at the largest Christmas store in the South.
It is always Christmas at the Incredible Christmas Place. The store is open all year – "Except for Thanksgiving and Christmas Day," as I was told – as is the Inn at Christmas Place, which is always decorated as if it's Christmas, with a large and sparkling tree in its lobby, paintings of bucolic winter scenes hung on its walls, and holly-patterned throw pillows scattered on its sofas. The store's high season is October to mid-December, when the Smokies' fall foliage is at its peak, but shoppers also flock in March and April and in the summer. It's slow only in May and at the beginning of the year.
The store proclaims its uniqueness – it is the Christmas Place, not simply a Christmas Place – as well as its incredibility. It encompasses 45,000 square feet and employs around 200 people, virtually all of whom were on the floor or in the stock room from Black Friday through Cyber Monday. The store is open daily until 10 p.m. It is never too late for Christmas.
When I arrived after dinner, the traffic entering the parking lot was backed up along the main thoroughfare, and a line of cars waited to turn off the cross street of Christmas Tree Lane, their blinkers flickering. The cars seemed to throb with the faintest sense of desperation: desire let loose in this theme-park town.
The store's several Tudor-style buildings constituted a mini-village decorated with wreaths, holly, and red bows. There was a bell tower and mock-stained-glass lancet windows, like a church. I walked under a loggia lined with cascading blue and white twinkling lights, a passageway to another realm. Children and their parents waited in line in the old-fashioned fudge store, or watched a sprawling model train weave through mini-mountains, or sat under striped tents and drank hot cocoa. Signs announced the performance times for "The Singing Santa," and a dedicated Personalizing Studio buzzed with people selecting ornaments to be inscribed.
In the window next to the main entrance was a glass nativity, clear and cold like an ice sculpture, silver tree branches framing the scene, and the baby Jesus cradled on white blanket of snow and watched over by Mary and Joseph, both almost invisible.
Inside the store, a tree wrapped with lights stretched over my head, guiding my gaze to the ceiling, where Santa's sleigh swooped across a deep-blue painted sky pierced by artificial starlight. The room was lined with paintings of snow-capped mountains, and a train whistled as it circled above.
I looked up at the underbellies of the plastic reindeer, and then I looked around me.
Every inch of every wall, every table, and every glass shelf was covered with displays of glittering objects. I made my way around trees wrapped in ribbons and stuffed with sparkling multi-colored foliage, trying to not bump into people. Nestled into the trees' branches were signs:
Please Do Not Remove Ornaments From This Tree
Ask An Associate for Help
Take 40% Off All Ornaments Marked With a Blue Dot!
Bins overflowed with decorative birds, red silk flowers, spools of velvet ribbon, and white snow angels. On narrow display shelves were snow globes, glass poinsettias, carved wooden owls, garlands in the shape of peppermint candies, mistletoe arrangements, pine cones, and teddy bears playing banjos. A whole room of stockings. Decorative cardinals, their red feathers rumpled by customers' hands. Christmas lights in the shape of mason jars, duck decoys, seashells, gingerbread men, and teapots.
People skirted around one another, their baskets held close. An employee in a red vest pushed a cart of ornaments past me: pocket watches, cupcakes, trumpets, bells, snowmen, musical notes, and snowflakes. The ornaments were grouped by color and design throughout the store, hung in rows along the walls. Golds, bronzes, silvers. And below them, clear boxes of glass icicles lined with red velvet, a dozen per box.
Two women looked over a wall of ornaments. "Look, I found a dancer," said one.
"That's a flamingo," her friend responded.
She looked at it. "Oh. Well, here are the owls with the Santa hats."
There were nationalist decorations. Plush Santas holding American flags, ornaments for returned soldiers (Thank You For Your Service!), moonshine and beer ornaments, and a nutcracker with a bear sitting on his head, a nod to the Smoky Mountains' pagan animal god. Bears were everywhere in Pigeon Forge: on magnets, coffee mugs, and t-shirts. The Incredible Christmas Place had bear ornaments, bear stuffed animals dressed like Santa, and bear twinkle lights, alongside baskets of large fluffy white feathers and decorative balls of twine. Hanging from a tree was a winking elf. Against a wall, a painting of a street lamp that actually lit up.
It was an all-encompassing Christmas universe. I tried to take it all in.
In Emile Zola's 1883 novel The Ladies' Delight, the White Sale at the new department store Aux Bonheur des Dames is a natural-artificial landscape that overwhelms the viewer:
Then the galleries led away in dazzling whiteness, a boreal vista, a whole landscape of snow, extending to infinity in steppes hung with ermine like glaciers heaped and shining under the sun. The whiteness of the outside windows was repeated, but here rekindled, colossal, blazing from one end of the huge building to the other with the white intensity of a burning fire. There was nothing but white: all the white items from every department, a riot of white, a white star that at first blinded one with its fixed radiance, so that the details were indistinguishable in this unrelieved white.
Zola's department store was an emblem of innovation and excess, a place where desire was generated and satisfied. It was modeled on Le Bon Marche in Paris: a place that brought countless objects together under one roof and offered the customer more than she could ever imagine.
The customers were awed – overwhelmed by this world of white. The shoppers couldn't apprehend it because everything blended together into the indistinguishable. But they also couldn't apprehend it because they never seen it before, because they had no model, because it was beyond what could be conceived and known.
Everything in the Incredible Christmas Place merged into a glittering red, green, and silver world that smelled of manufactured cinnamon and nutmeg and was musically scored by dueling Christmas carols from all the different rooms. The songs mixed together to form the idea of a Christmas carol, a sound both strange and familiar, and this sound was folded into a cacophony of televisions playing classic cartoons like How The Grinch Stole Christmas, Rudolph the Red-Nosed Reindeer, and Frosty the Snowman, as well as an informational video about how to deal with bad bulbs on your tree.
Surveying the twenty-one artificial model trees in silver, white, and different shades of green, some dusted with snow that felt like cement, I felt a sense of the inexhaustible – as if Christmas could produce endless objects to fill my field of vision, as if it was somehow beyond me.
I passed through several rooms of miniature holiday villages, nostalgic worlds in which a picturesque idyll could be achieved: a lost artisanal vision situated in a temple to capitalism. The Dickens' Village Series, with "Scrooge and Marley's Counting House" and "Cratchit's Corner." The Victorian Christmas Series with carolers, skaters on a pond, streetlamps hung with wreaths, and shops. An Italian village ("A Taste of Italy") came complete with gelato shop, pizzeria, and cobblestone streets, the windows glowing with warm light. The German village was a brewery manned by elves that danced around the barrels like impish workers.
A man next to me turned to his wife, "I'm ready to go."
"Not yet," she said. "Not until I've looked at everything."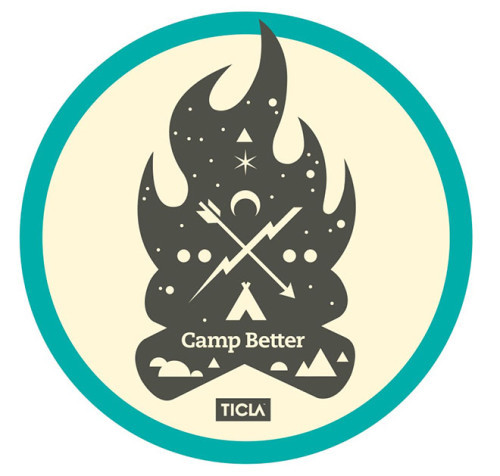 I wanted a souvenir, so I settled on a string of lights in the shape of gingerbread men and made my way to the cash registers, past a display of snowmen arranged in a wintery scene. Men sat on benches near the store's exit and texted on their phones, and women waited in line, their arms and baskets full.
The checkout counter was dusted with glitter shed by countless unknown objects. The cashier greeted me with, "Happy Thanksgiving!" and rang up my gingerbread lights.
"Are you always this busy?" I asked.
"Yes, most of the time. Especially now. People love to Christmas shop over Thanksgiving."
"Do people stay at the Inn across the street so they can come here and shop?" I asked.
"Yes, sometimes," said the woman. "People like to bring their elderly parents. They come here for their last Christmas, if you know what I mean."
I did.
The temperature dropped overnight, and driving home the next morning, I watched the wind toss snow around on the highway like little puffs of smoke. The weather was bad enough to close the scenic drive through the park, so I made my way to Interstate 40, which took me past trees dusted with white, just like the twenty-one artificial model trees in the store.
It wasn't even Christmas yet, but the Incredible Christmas Place was already nostalgic for it: nostalgic for lost Christmases of a fantastical Victorian world and nostalgic for the holiday that was approaching and would soon be gone. The only corrective was through consumption: to declare that Christmas was always. The idea of a perpetual Christmas is no less than a bold violation of the forward march of time, a desire for the trees to be always covered in snow.
As I made my way into North Carolina, the weather warmed and the snow faded, and I thought of Zola's white landscape of glaciers, such a blinding radiance. There was nothing but white. It was Thanksgiving, one of two days per year that the Incredible Christmas Place locked its doors and turned off its lights. No one was buying rolls of artificial snow. No one was picking out ornaments in the shape of ampersands. The manufacturing of wonder paused for a time. And I saw the mountains around me for what they were: a model for the painted peaks on the store's walls, another site where wonder is created, in all its compromised forms, in forms that never last.