What happens when you take ten artists and put them for a month in a creaky wooden house with no electricity in an obscure Himalayan valley in northern India?
This is what Shazeb S. Arif and Hashim Qayoom had in mind when they organized the Karma Yatri Travel and Art (KYTA) artist-in-residence program in Kalga – a tiny village in the Parvati Valley where marijuana grows wild, giant firs and deodars tower over the mountainsides and the sky is framed by snow-capped peaks. Throw them together — all from vastly different cultural and artistic backgrounds — and see what happens.
The residency, in its first year, was the initiative of Karma Yatri, a travel company known for its experimental travel projects throughout India. This was Karma Yatri's first edition of the residency, whose mission was to urge the association between travel, living, art and expression – a crossover experiment in which 10 artists would live together for a month in a novel and isolated environment while collaborating on a single artistic result. The idea was to explore how art can influence travel and vice-versa, to see how destination can inspire unique artistic works and how a gathering of artists for such an event could influence the perception of a destination, as well as have a positive effect on the local people.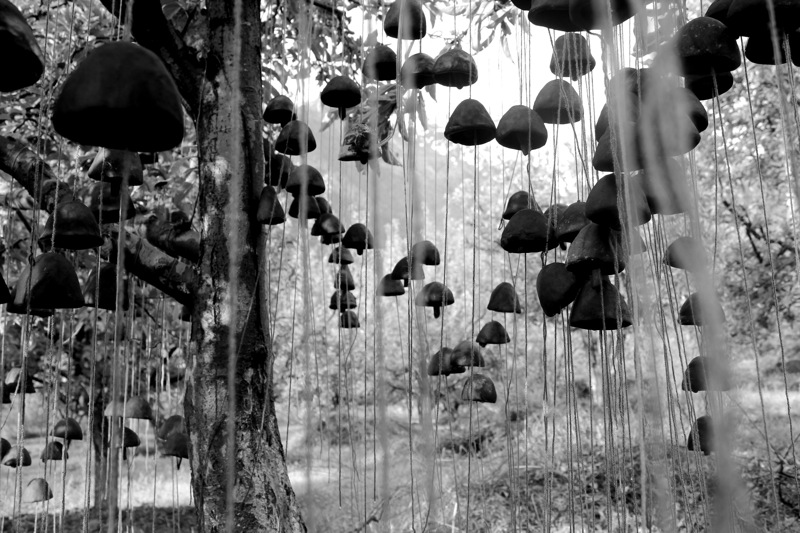 According to Hashim Qayoom, co-owner of Karma Yatri, the project has the potential to attract a new kind of traveler to the Parvati Valley, a region long known primarily for drug tourism (the valley produces some of the finest hashish in India) – a perception that has lead to a very particular type of tourist development.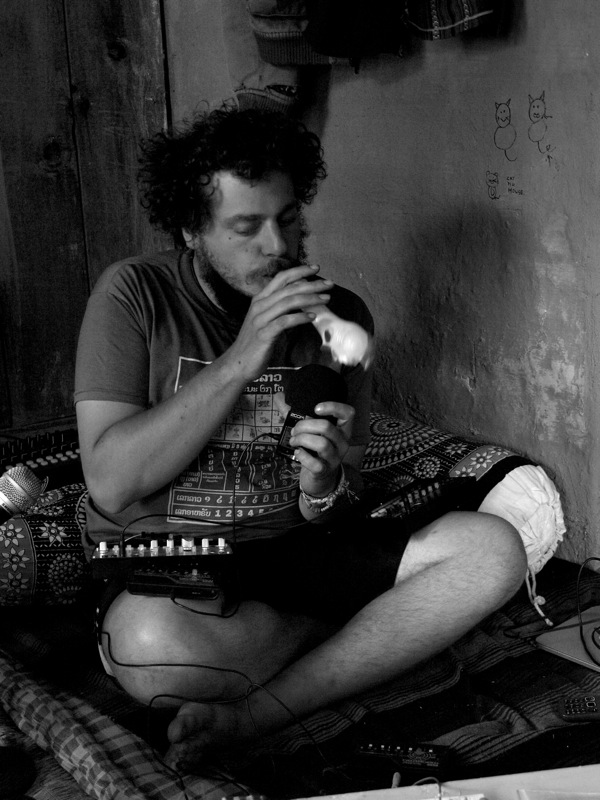 We arrived during a thunderstorm in the dead of night three weeks into the residency and found the artists holed up in a little shack lit by candle light, huddled around a small wooden stove, some puffing on joints or drinking unrefrigerated Kingfisher beer, others reading or collaborating on their projects.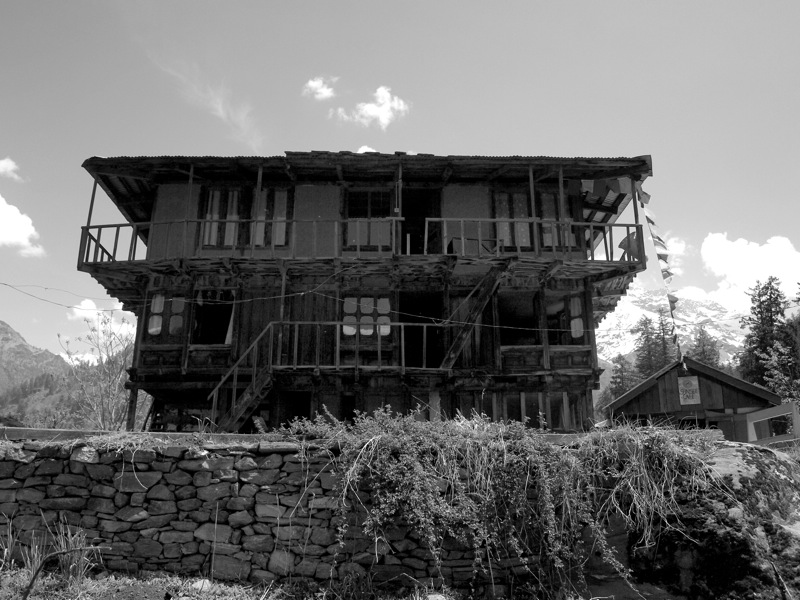 By that point – 21 days in – they looked slightly cabin-feverish, but there was also a lingering magic in the air, a feeling that no shortage of creative madness had gone on here. A Taiwanese dancer and choreographer, a mustachioed Brazilian multimedia artist, a haunted-looking Argentine who'd installed a floating fetal woman in the attic, a turbaned Sikh architect, an aspiring young Bollywood actor, a director from Mumbai and a potter from South India all lazed around the cushions, waiting for the power to come back on so they could recharge their computers and get back to work on the collaborative film they'd spent the last week conceptualizing – a cinematic journey into the world of dreams.
It wasn't until the following day that we could absorb the breathtaking beauty of the village itself, with its traditional stone and wooden houses, apples orchards in full spring blossom and hardened villagers laboring past from time to time loaded with brush.
That morning we followed Alec Schachner, an experimental multi-genre musician and performance artist from New York, into his little room-cum-studio on the second floor of the four-storey residency, where he sat on the floor with two analog synthesizers – surrounded by sound boards, a jumble of wires and electronics (often useless due to power outages), rubber chicken horns, bird whistles from Vietnam, little ratchets and drums, mating calls for turkeys and bucks in heat, and other strange noise-making devices – and created a little symphony for us. He then led us into the kitchen, where he and a few other artists began tapping spoons, making doors creak, putting their ears to tables, flicking cups of water and tapping pans to see what sort of sounds could be elicited from the small room in which they were to shoot a dream sequence the following day.
It was all part of the exploration and utilization of the environment to catalyze an artistic result – an average morning of creation at the KYTA residency.
As for the final result? The idea of a final collaborative project branched off into a number of different final projects, which allowed each of the artists to contribute in different ways. This included a number of installments set up around the village, some of which will remain with the villagers long after the artists have departed. The star project (the collaborative film) was still underway during my visit, but once the editing is finished the film will be available to view online.
I had only a brief stay in this strange and wondrous little environment, but left with a sense of excitement and hope for the future of the project, and the resulting change in perception of the Parvati Valley now that it has been refined through the experience and creativity of the resident artists.