Photo by Alfredo Miguel Romero.
Surrounded by snow-capped peaks of the Andean Plateau, Nuestra Señora de La Paz (Our Lady of Peace), known simply as La Paz, is the third largest city in Bolivia, with a population of 2.3 million in its greater metropolitan area. La Paz is a dusty and colorful chaos of crowded streets, competing aromas, and haphazard growth.
Musician
Two of Bolivia's most popular electronic artists, Deep South and DJ Lattus, joined forces to form Digital Revolver. Self-described as a "powerful live act of intense sounds, dancing grooves, and energetic bass lines," Digital Revolver is a main attraction of the growing house scene in La Paz.
Film
Once Upon a Time in Bolivia (Erase Una Vez en Bolivia), written and directed by Patrick Cordova, is an indie movie that follows two brothers on a road trip through the Andean plateau and El Alto slums outside of La Paz. The 2012 award-winning film, set during the Bolivian gas conflict, tells the story of two half-brothers with a strained relationship and very different perspectives on their native land as they travel through it. Watch a teaser trailer here.
Literature
One of Bolivia's foremost authors of the twentieth century, Jaime Sáenz, spent most of his life in La Paz. The city was a major influence on his writing, which included poetry, short stories and novels, heavy on the themes of death and addiction. His 1991 novel Los Papeles de Narciso Lima Acha was among the first in Latin American literature to explore homosexuality. Sáenz died in 1986 at the age of 65 after decades of struggling with alcoholism. Though little of his work has been translated into English, a few of his poems are available here.
Food
Cuy (coo-ee), fried or roasted farm-raised guinea pig, is a traditional staple of Andean cuisine. It is typically served with rice and corn on the side. Salteñas are a kind of meat and potato pie. Check out this recipe to make your own.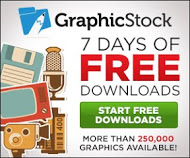 Political Figure
Evo Morales, who has been president of Bolivia since 2006, resides in La Paz. Morales, the nation's first democratically elected president of indigenous descent, is head of the Movement for Socialism (MFS) party. Morales has long been seen as an activist, before and during his presidency. He is an outspoken opponent of corporations from wealthier nations getting a foothold in his country and many of Morales's leftist policies are aimed at reducing Bolivia's rampant poverty.